What would you like to build today?
Why build with us?
We have experience with building layer 1 & 2 distributed ledger technologies (DLTs).
We are trusted as a blockchain technology company that is hinged on the three cardinal points of blockchain solutions; scalability, speed, and user experience.
We are led by a team of experienced blockchain solutions providers with a combined industry experience of over 40 years.
We aim to lead innovation in the Web3 space by building practical Blockchain solutions that solve real world problems.
Experience
Over 100 years combined experience.
Professionalism
Smooth user experience from engagement to delivery
Speed
We cut through the noise and deliver in timely fashion.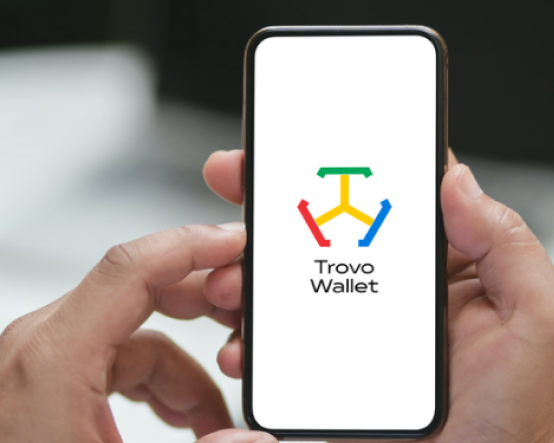 Download Trovo Wallet
This is your portal into the Metaverse. Available for iOS and Android devices. Authenticate, store, send, receive your tokens, tokenized assets and NFTs using the Trovo Wallet. Do more.
Explore more
Our Services
At Trovotech we tap into our combined decades of experience in the technology industry to create blockchain and other Web 3 solutions that are fit for purpose. We help clients to analyze and review their current systems to understand areas that require optimization and help them achieve their business optimization goals. The Trovotech team is highly competent in various aspects of business technology not limited to Blockchain/Distributed Ledger Technology (DLT) only solutions
The Trovotech team have a good understanding of client needs as well as the technical know how to build the right business products att the least possible time to market.
The NFT marketplace you see and love today was built end to end by the Trovotech team, all the way from conceptualisation to deployment. Kudos to the teamm!
Get started with us
Do you wish to know more about how we can add value to your business? Reach out to us today.